4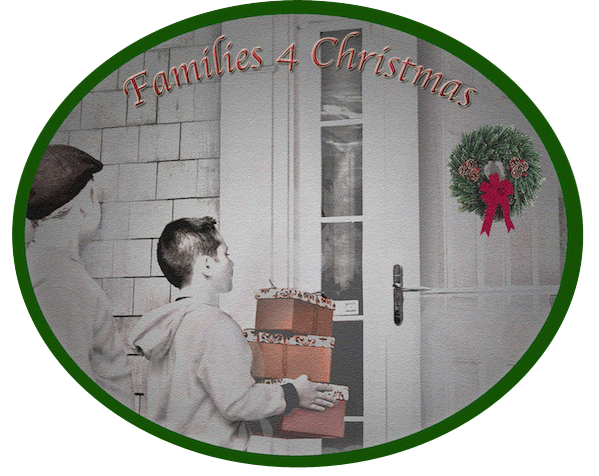 "Families Helping Families

"
Regardless of what our own religious affiliations are about and what the holiday season is all about, we practice a common viirtue, "Give" and "Care" for our fellow neighbors that may need a helping hand through difficult times. We are a 100 % volunteer organization!
We ask that you donate, whatever you can so that we may help as many of our local families and neighbors as possible. No amount is too small or too large for that matter. We suggest any denomination, From $20.00 to $20,000.00. We have calculated what it would cost per family of 4. That figure is $400.00. Its easy to do. Just donate Below Through PayPalHelp Us, to Help as many local families, neighbors and children as possible this Christmas. THANK YOU!
You can also go to our GoFundMe Page and donate anyammout that you like there.
Ckick on the Icon Below