4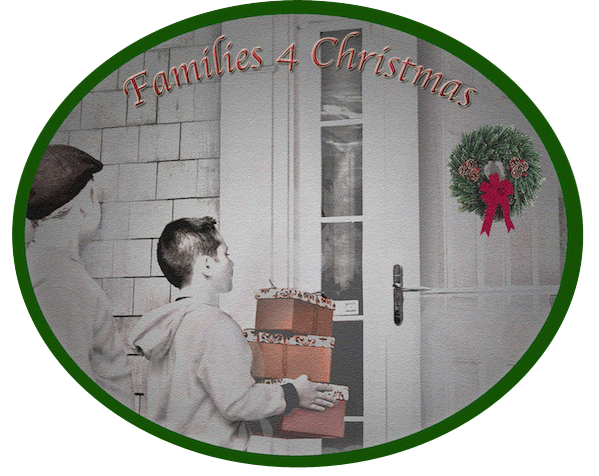 "Families Helping Families

"
Regardless of what our own religious affiliations are about and what the holiday season is all about, we practice a common viirtue, "Give" and "Care" for our fellow neighbors that may need a helping hand through difficult times. We are a 100 % volunteer organization!
We always need volunteers! Our Organization runs strickly on an all-volunteer staff During the Holiday season we especially need volunteers to help with the following events, Wrappiing, Shopping, Food Packaging, and Deliveries. If you or someone you know wants to get involved for a great cause we will find a way to use your skills.
​
VOLUNTEER INFO
Our Board of director's mission is to grow the amount of Families that we serve each year and to broaden the base of children volunteering for the learning lesson of charitable giving.
Simply make a donation or you can choose to become a sponsor.
Like any Charity we cannot survive without donations. Our charity is a listed 501c non-profit that allows contributions to follow tax-deductible guidelines. The best thing we can do for our families and ourselves is to get involved in helping other families in need. Please give to this worthy cause, as 100% of your donated dollars will directly to helping the families. We do not have paid employees or any consultants working on a fee.