4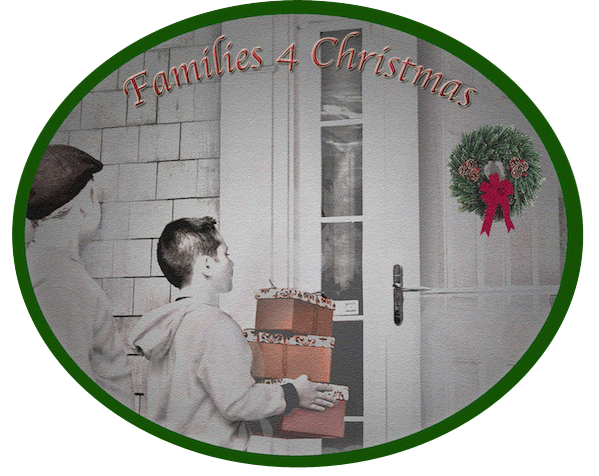 "Families Helping Families

"
Regardless of what our own religious affiliations are about and what the holiday season is all about, we practice a common viirtue, "Give" and "Care" for our fellow neighbors that may need a helping hand through difficult times. We are a 100 % volunteer organization!
We are so grateful to all of our sponsors. Without their help, Families 4 Christmas would not be able to
help as many local families.
DAVID LANDRY LOUISE CADAVID
GREG JUWA STEPHEN HUGGARD
KENNETH HOFFMAN